***Prices locked until 1st October 2021 with minimum 10% deposit***
Take the hassle out of travelling to the Tongariro Alpine Crossing with our personalised owner operated transfer service to and from the Tongariro Alpine Crossing.
Minimum number of passengers are required to run a shuttle service unless you are prepared to pay the minimum value cost to run. In the event of insufficient numbers we may ask you to change the time of departure or transfer you to another partner operator. We reserve the right to cancel at short notice if track or weather conditions become unsafe.
Direct booking via bank deposit will save on associated booking fees with this product.
We will pick you up in our small van fleet or 22 seat bus from your accommodation or designated pick up spot around National Park Village, Raurimu or Owhango we pride ourselves in being the only transport provider offering a shuttle from Raurimu or Owhango. Then take you to walk the world famous Tongariro Alpine Crossing in the unique volcanic created environment within a UNESCO world heritage area.
Note:-Free Parking is available at the Park N Ride National Park Village
As a DOC concessionaire we take our responsibilities and your safety seriously.
We provide up to date weather and track conditions.
Our pick up times at the finish are tailored to suit our customers which is arranged on the day. We want you to enjoy your time whilst Hiking the Tongariro Alpine Crossing. No worries about missing your transport, or stress about being left behind.
Sit back and enjoy your journey. We hope you will be delighted by your experience from start to finish.

Drop off at Mangatepopo Car Park, Start
Pick up at the finish, Ketetahi Car Park.
Delivered back to the door step of your accommodation or where you first boarded the shuttle.
To ensure a quick pick up service so you are not waiting to long for the next bus or running after one that has just left we ask you text or Call us at the 90 minute from Ketetahi Car Park sign. Being an owner operated service we take that extra value to our service. Pick up times are arranged 8-9hours after drop off at the start unless communicated otherwise.
Tongariro National Park can be subject to unpredictable weather and conditions can change quickly. Due to the alpine environment, the weather at ground level can differ greatly from the conditions higher up the mountain. Be prepared to change plans and turn back if strong winds prevail or visibility is poor and call us so you can be picked up.
Recommended to bring:
Food and plenty of water
Sun protection (hat, sunscreen, sunglasses)
Warm windproof clothing NO DENIM
Waterproof raincoat and over trousers
Strong and comfortable shoes (no jandals)
First aid kit
Map
Cell Phone (Highly Recommended) PLUS Seperate TORCH
Always prepare for all weather conditions.
Your safety is important to us! This is not your average walk in the park should you turn up in Denim or lack the correct clothing we have the right to refuse passage without a refund.
NO ONE IS LEFT BEHIND - However late pick up fees (minimum $120) maybe applied should you complete the track outside the recommended duration of the 7.8 hours, we recommend that you choose the earliest time if you are are not confident in completing the track in 10 hours after which time a late pick up fee is charged without exception.

*Due to constant vigilance in regards to Covid 19 we would request you bring a facemask/Covering to wear.
Photo Gallery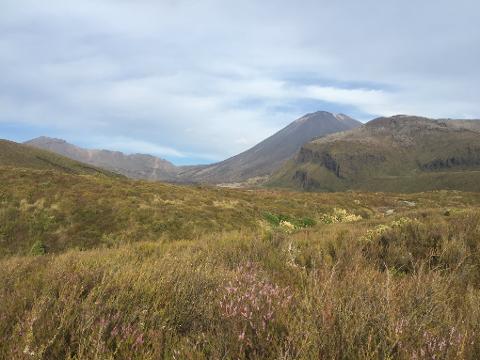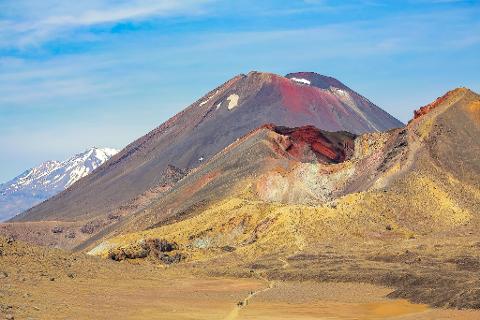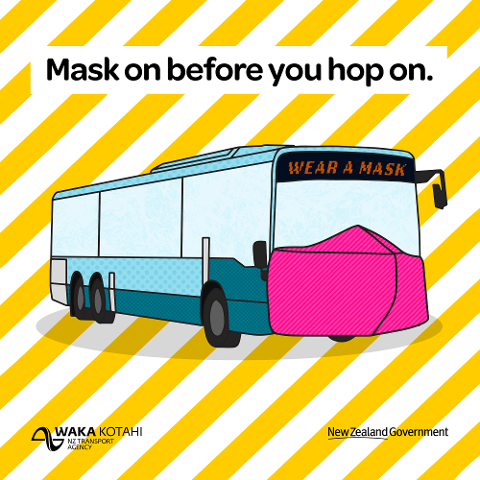 Location
National Park Village Park n Ride, national park National park
Get Directions
Terms and Conditions
The Tongariro Alpine Crossing is a 7-8 hours recommended hike. A return shuttle will be arranged 9 hours after drop off at the start of the track. In the event of no show at the rendezvous point of Ketetahi car park. Late fees become payable and Search n Rescue notified for overdue clients. Earlier pick up time maybe arranged if Day walkers contact driver via text, call or email at the 90 minute sign or old Ketetahi Shelter to verify pick up time which may be brought forward depending on circumstances alternate Transport maybe available at 2pm, 3pm, 4pm and last shuttle at 530pm unless pre arranged. Private shuttles must be explicitly requested and an appropriate additional fee may be applicable. Groups who start together must finish together any additional waiting time is at the discretion of the driver and late fees maybe applicable. Our service offers a flexible pick up service with minimal delays with good communication. The use the word "maybe" will not be binding at the discretion of the driver or operator. Both the the driver and operator are legally bound by driving/work hour regulations which will determine latest pick up time available. In the event weather that would be declared a bad weather advisory or other unforeseen natural or government notification.  Our cancellation policy would allow you to move the booking to another date at no charge, credit to another service we provide or 100% refund of product price less unrecoverable 3rd party service fees from the booking agent rezdy or merchant fees from card provider Stripe.