One way transport available from the Ketetahi end of the track to the Tongariro Alpine Crossing.


You park your car at the Ketetahi road carparking area on State Highway 46
(
map to get there
) optionally you may park in the private car park. Disclaimer we are not responsible for where you leave your vehicle.
Safety to us is paramount at the end of your hike please let us know you completed the track with a simple text. If you do find it hard going the option exists to return to start where a shuttle can be arranged to take you back to a car.
Deciding to go at the last minute please check the weather forecast https://weather.niwa.co.nz/parks/Tongariro%20National%20Park/Red%20Crater

Automatic confirmation when 4 or more passengers are booked. Late bookings after 5pm evening before subject to availability
Please be ready for departure at the time selected as being late disrupts everyones day and may attract a late fee or cancellation of booking.
** At the request of the driver a facemask maybe required to be worn we hope that you are willing to respect this.
Please read the Terms and Conditions relating to this product.
Photo Gallery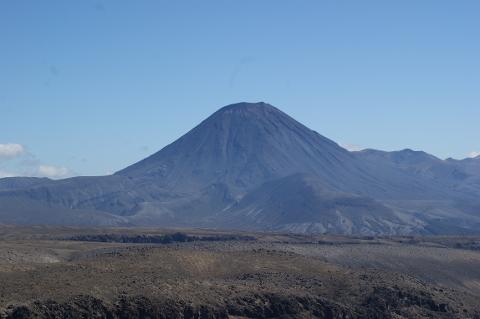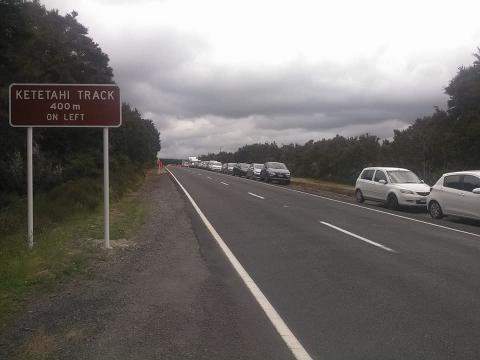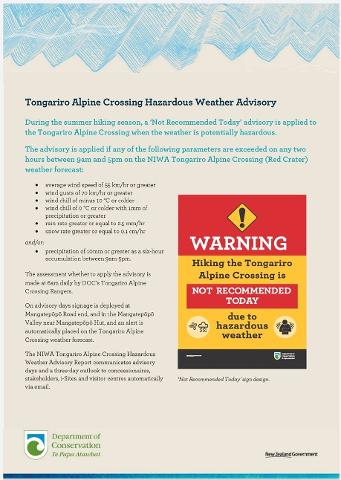 Location
Ketetahi Day Park, Tongariro National park Tongariro National Park
Get Directions
Terms and Conditions
Minimum of 4 passengers per time slot is required for a shuttle to depart we do advise calling in advance when booking 3 passengers or less to confirm. Your booking will be marked as pending until confirmation and liable for standard cancellation fees should you decided to cancel booking. Minimum booking fee may be required to guarentee a shuttle the differance refundable in the event of further reservations or transfer to another available time. Cancellation fees may apply. We reserve the right to cancel at short notice if track, weather conditions become unsafe or insufficient bookings. Late bookings after 5pm the evening prior are non refundable but can be transfered to another date when availabilty allows. Excluding late bookings after 5pm any cancellation by the operator excludes any merchant or booking service fees not recoverable by the operator. In the event you are unable to proceed the full crossing and need to be returned to your car at Ketetahi an additional call out of $30 per person or $150 minimum would be payable. We suggest you use our Return Shuttle Service from National Park Village or Owhango if you believe you may not complete the entire 20km crossing. In the event weather that would be declared a Hazardous weather advisory or other unforeseen natural or government notification.  Our cancellation policy would allow you to move the booking to another date at no charge, credit to another service we provide or refund of product price less unrecoverable 3rd party service fees from the booking agent rezdy or merchant fees from card provider Stripe. Private shuttles may be arranged at an additional fee by contacting supplier. Wearing correctly of face masks for the entire journey may also be requested. Correct clothing - Denim clothing is not acceptable The Driver has the right of refusal of transport should anyone be late, not be wearing correct clothing, unfit to travel or does not follow drivers safety instructions. Ruapehu Scenic Shuttles will not be responsible for where you leave your vehicle during the course of your adventure.